Defender CLASSIC
---
ELEVATED by overfinch heritage
Built to take on any terrain, the Land Rover has been through over 70 years of development, making it one of the most versatile vehicles in the world.
Paying homage to its signature utilitarian styling, the Overfinch Heritage department have applied their exceptional expertise in maintenance and restoration, to elevate the Defender Classic to an extraordinary standard with no equals.
EVERY TURN MAKES A STATEMENT
Overfinch Heritage offers conversion on any Defender Classic model providing it is suitable for conversion.
First produced in 1948 to "rove the land, regardless of conditions" Overfinch respectfully alter all the entire Defender marque if the donor vehicle meets standards to undergo the restomod transformation.
From special editions, to the very first Series I, II and II, through to more recent editions such as the 90, 100, 109, 110 and 130, the Heritage department are able to recreate any models into visionary masterpieces while respectfully altering the body, such as converting to soft tops, hard tops, and modifying the drive position.
CURATED FOR COMFORT
Inside the cabin, discover the extensively reupholstered Recaro seats and dashboard, finished with contrasting trim, in keeping with the colour and flair of the exterior creating a powerful aesthetic.

Overfinch Heritage offers a combination of modern accessories that you would expect from a luxury 4×4, such as a touchscreen display with reversing camera, Apple CarPlay, and upgraded speaker systems.
OBSESSION TO DETAIL
Every Overfinch Heritage build is tailor-made to the customer, and their design journey starts from day one.

Overfinch offer an array of unique customised options, such as chrome knurling on tactile components, personalised embroidery, paint colours, leather variants, and commissions such as teak decking and lockable rear storage.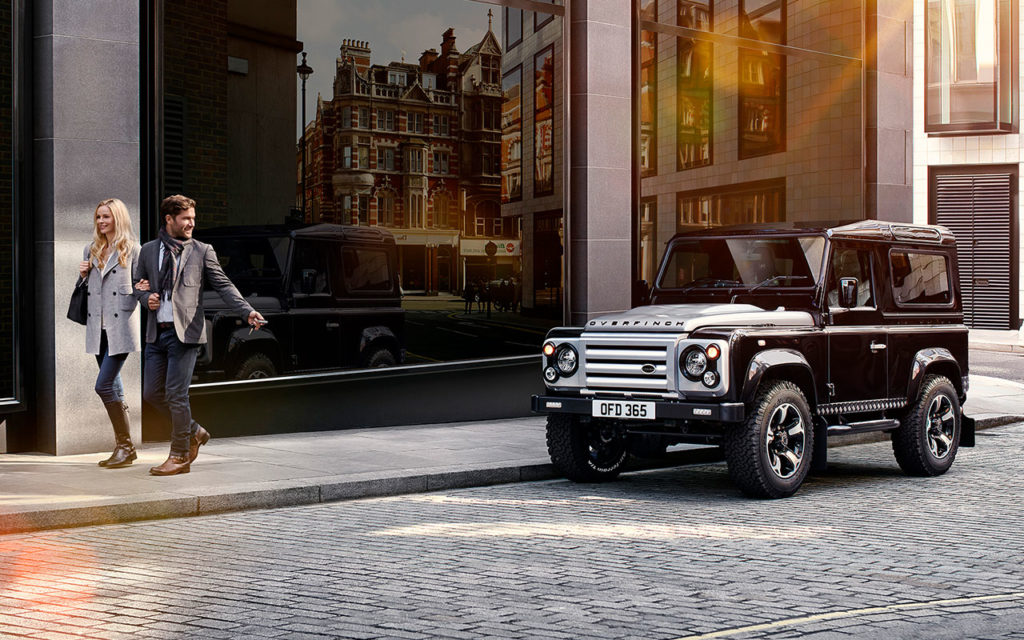 MULTIFACETED EXPERTISE
The engineers, designers, and craftsmen in the Overfinch Heritage division demonstrate an expert understanding and have long-term admiration of the Defender Classic.
Whichever the model variation, and whatever the conversion demands, Overfinch Heritage can apply their wisdom and expertise on the Defender marque to turn your vision into a reality.
SPECIFIED BY YOU
Working closely with you throughout the creative process, our team can suggest designs and materials that ensure your Overfinch is a masterpiece.

Using craftsmanship techniques that date back to the 16th century, our designers have taken inspiration from sporting pursuits, landscapes, heraldry and even architecture to bring creations to life across Overfinch interiors.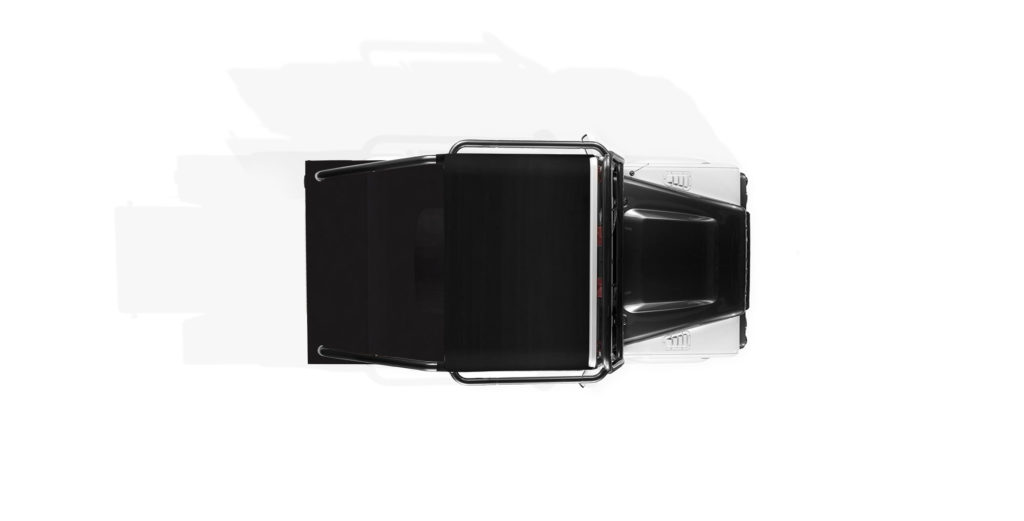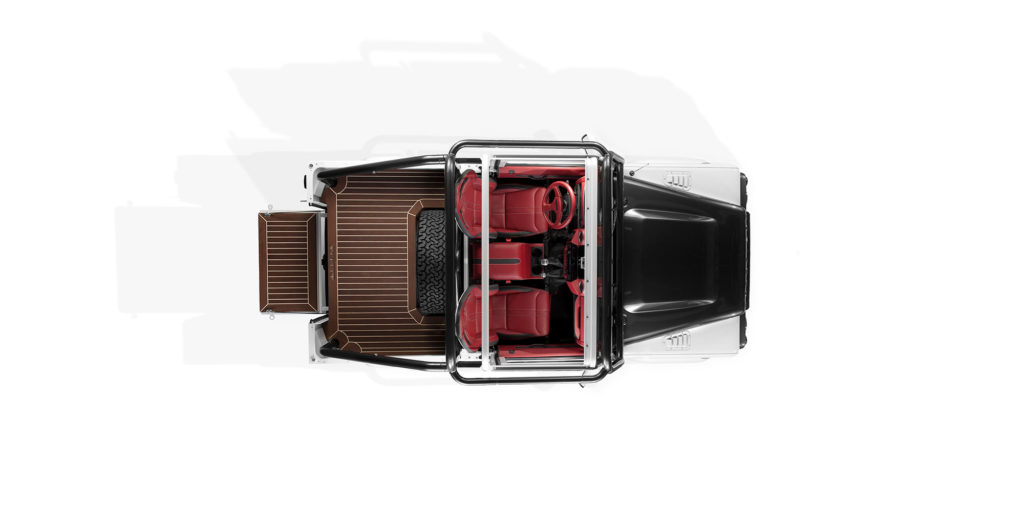 PRIMED TO PERFECTION
A masterpiece pulled from the archives and remastered to perfection, the complete steel and aluminium frame has been expertly restored and maintained.

Every component unbolted, removed, repaired, or replaced.

Overfinch Heritage takes the Defender Classic to an elevated level, making it as immaculate as the day it was originally produced.
DEDICATED CRAFTSMANSHIP, MAGNIFICENT DESIGN
ENHANCED PERFORMANCE
---
As engineering and technology progress, the principles of design, performance, quality, and integrity remain constant.

With the upgrade to a brand-new petrol engine and automatic transmission.
contact us
Please fill in the form below and one of our representatives will be in touch as soon as possible. Thank you.